Musician's Chiropractic Project
From the back breaking lift of heavy amplifiers and hardware cases to the repetitive stress injuries due to hours of playing, musicians face unique physical challenges. Dr. Ricky Fishman, both a San Francisco chiropractor and a performing electric bass player for over twenty-five years, is uniquely qualified to evaluate and treat these special problems.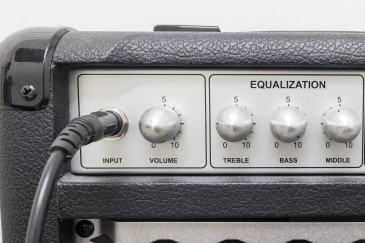 "Music is of fundamental importance in our human experience and musicians should be valued and supported for providing this to us all."
Ricky Fishman, D.C.
Services Include:
Chiropractic examination and treatment
Ergonomic evaluation of equipment and technique
Stretching/strengthening/stabilization Instruction
Holistic care
Special rates for uninsured players
Conditions Treated:
Back and neck pain
Leg and arm pain and numbness
Headaches
Performance/practice related injuries
Dr. Fishman Representing MusiCares - 2013 NAMM Show
Dr. Fishman is a contributing writer for:
Testimonials:
"I am a drummer and had issues with my neck and back for years. A buddy of mine who is also a musician recommended I go see Ricky. After the first visit I started feeling way, way better and I'm actually playing the drums better than I ever have."

Parker Daggett, Drummer/Producer
"I was limping around in excruciating pain and knew I had to seek expert help. Enter Ricky Fishman. My adjustments are performed quickly, with absolute care and precision. stand up afterwards feeling a sense of release and calm. Ricky is a musician, a major added benefit. He gives me exercises to do regularly and has even come to my vocal studio for an ergonomic consultation of my set up. My low back kept getting "stuck" and he solved the problem in thirty seconds. Get a high stool stye chair for my keyboard so that I can switch from sitting to standing when I work with my clients throughout the day...My back is thanking Ricky."

Heather Pierce, Voice Teacher, Lead Singer/Songwriter, Karmacoda